Ranked #1 Logo Design Services in Baltimore, Maryland
Brewing Companies
Who doesn't love a little bit of beer? Baltimore is home to tens of breweries and has a very competitive market. In fact, names like the American Brewery Building, and the National Brewing Company, happen to have come from this city! And Baltimore breweries are not just popular in the city but all around the country. With so much competition, up against thousands of brewing companies, Baltimore breweries have found their way to stand out. With unique, and professional logos that will help you stand out even in a busy brewery market, the businesses are flourishing! As long as you have a team of professional designers on your side, there's not much else to worry about. With the most perfect and suited logo designs, and website development, you can carve your brand image into your target audience's mind swiftly!
Technology Businesses
Technology businesses are at a rise! With thousands of technological advancements taking place every year, the competition is high and no one with a sub-par product or service survives in this industry! And of course, with being a technology business, there's even more pressure to have a solid marketing plan and branding strategy. After all, if you can't stay up-to-date with where the world is going, how do you plan on making your business successful? With professionally designed logos and apps that are going to wow your target audience, you can create a solid digital footprint that'll never be forgotten. Technology businesses are hard enough to manage and develop, which is why it's never worth a risk skipping on the marketing and going for something cheaper. Instead, partnering with LogoTraffic can give you that reliable and affordable branding service that you're looking for.
View Our Award Winning Portfolio
As a Professional Logo Design Company, We Provide Innovative Logo Concepts That Speak for Themselves
Logo Design
Website Design
Stationary Design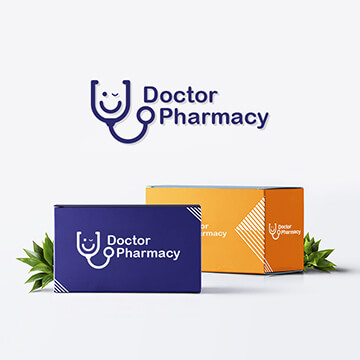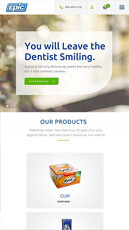 LogoTraffic designs Unique, Custom and Professional Logos for your Brand!
Port Companies
Although it's not very likely to come across a cargo company with a mobile app game or anything else of that sort, it sure does help to have a good logo and a fully functioning website to help your business grow. In the 21 st century, the first thing that people do when they hear about a company, is run it through a search engine. And having a website that contains all the information anyone's looking for, can tremendously build trust and consumer loyalty. Not just that, it also makes your business look a whole lot professional and legitimate. Which plays a super important factor especially since your consumers are going to be trusting you with their valuables such as automobiles, machinery, and other products. Whether running a small startup or a larger corporation, it's important to make sure you're branding is on point and your logo is not a copy of someone else's!
Travel & Tourism Industry
Baltimore is no stranger to tourists. And just as much as people like coming to Baltimore, its residents like visiting other places as well. With a huge number of tourist attractions and geographical wonders and monuments to see, Baltimore ranks quite high on a lot of people's travel bucket list. And what's the best way to make travelers trust your business? Well, a huge part of it is your logo, website, and the rest of your branding image. It's extremely important to focus on your branding image because no one's going to even give a second look to a business that doesn't even look legitimate, no matter how good your services are. So start with us, at LogoTraffic, and rebuild your brand image and bring your business to new heights!